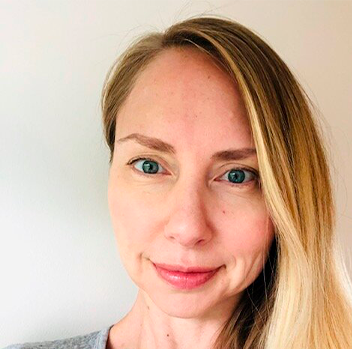 Director of Strategic Partnerships, Fund for Global Human Rights
Washington, D.C., USA

Clare joined Cristosal's Board in 2021. She brings more than a decade of experience working to advance human rights and social justice issues in Latin America. In her current role at the Fund for Global Human Rights, Clare serves as project manager for the organization's Latin America Program. In this capacity, she has helped grow the program on numerous occasions, launching a grantmaking initiative to promote women's rights in El Salvador, bringing donors together to support a pilot project on new protection measures for activists in Honduras, and getting critical support to groups litigating emblematic cases of human rights violations in Mexico and Guatemala.
Before joining the Fund, Clare spent more than six years at the Center for Justice and International Law (CEJIL), where she managed the organization's institutional grants portfolio, helping the organization work toward its mission of guaranteeing human rights for all those living in the Americas.
Clare holds a BA in Humanities and Spanish from Providence College and an MA in Latin American and Hemispheric Studies from George Washington University's Elliott School of International Affairs. She has a love of Latin America, having spent ample time studying, volunteering, and traveling in the region. She is fluent in Spanish and conversant in Portuguese. As a member of Cristosal's Board, Clare hopes to help the organization leverage opportunities to maximize its fundraising strategy and forge new institutional partnerships.