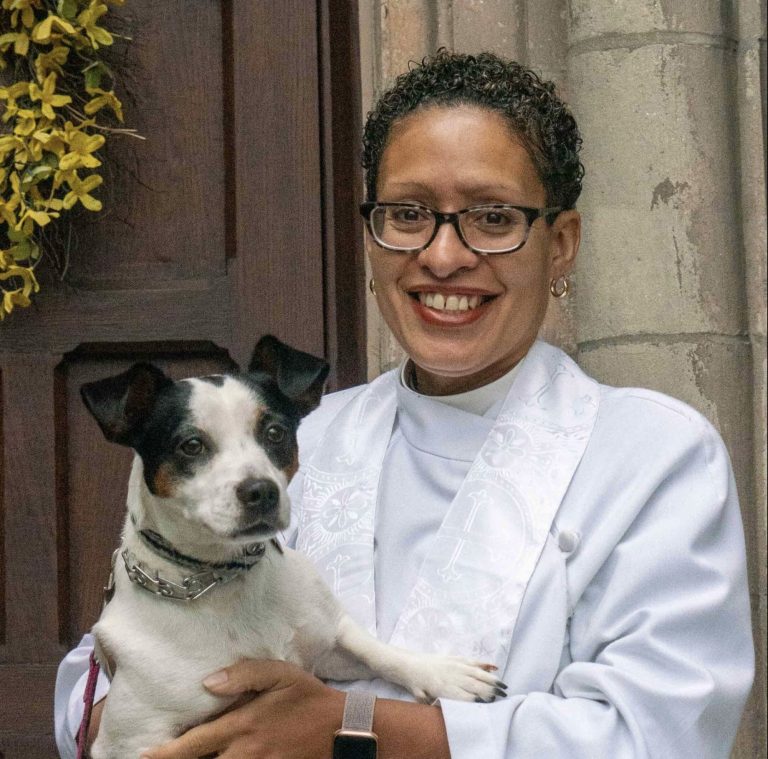 The Reverend Dr. Lisa R. Fortuna
Adult, Child, and Adolescent Psychiatrist, and an Episcopal Priest
San Francisco, CA, USA
The Rev. Lisa R. Fortuna, MD, is an adult, child, and adolescent psychiatrist and an Episcopal priest. She is the University of California San Francisco, Vice-Chair and Chief of Psychiatry at Zuckerberg San Francisco General Hospital. Her clinical and academic career has focused on improving access to quality mental health services for traditionally underserved adult and child populations, including LGBTQ, immigrant, and refugee communities. She graduated with a Master of Divinity from the Episcopal Divinity School where she received The Rev. Canon Frederick B. Williams Prize in Pastoral Theology, for ministry with communities of color or other oppressed groups and the Tek Young Lin Prize, for biblical exegesis and bringing scripture alive in a multicultural world. She was ordained to the diaconate in June 2012 and to the Priesthood in January 2013. 
Her clinical and research work has included the integration of spirituality and culture in evidence-based interventions for traumatic stress and has contributed to an understanding of the meaning of resilience and healing for communities facing chronic trauma, discrimination and other oppression and implications for clinical practice and services. She has been an investigator on several National Institutes of Health, and foundation-funded studies of Latino and immigrant mental health including topics related to innovative models of behavioral health care delivery in primary care and in collaboration with communities. She has written several amicus briefs for litigation on child-family separations and detention and abuse of unaccompanied immigrant minors. She is a member of the American Academy of Child and Adolescent Psychiatry Resource Group on Youth at the Border and a member of Physician for Human Rights Asylum Network since 2011. 
Lisa has been most influenced by a courageous mother and a loving Puerto Rican grandmother. She is married to her wonderful spouse Michelle; they have a son Alex and a pet dog named Avery.