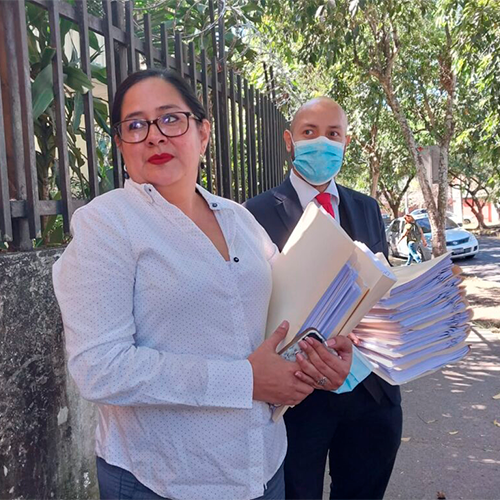 Cristosal Sues the Ministry of Health for Failing to Compensate the Deaths of Frontline Health Workers
by alejandra sandoval
Cristosal filed 17 lawsuits against the Ministry of Health of El Salvador (MINSAL) for failing to compensate the families of public health workers who died between March 14 and July 23, 2020 as a result of Covid-19 or its complications.
The families of health workers have been waiting for more than two years for a $30,000 compensation that was approved in June 2020 by the Legislative Assembly and signed by President Bukele in September of the same year.
Under this law, MINSAL was given fifteen working days to compile a registry with the information of all the members of the National Health System who died during the previously mentioned time period and identify the persons entitled to compensation. The Ministry was also ordered to find and administer the funds to guarantee the compensation. However, as of today, this obligation has not been met.
Cristosal's lawyers are seeking to have the court put further pressure on the Ministry of Health so these families will receive this financial support in as short a time as possible